About Our Lawrence & Topeka Remodeling Contractors and Services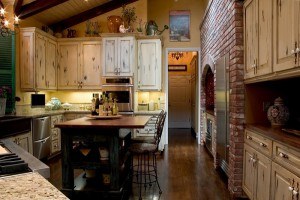 At Passow Remodeling, we're dedicated to providing each of our customers with the best service and craftsmanship possible. We work directly with every customer on the design of each project, to provide customized remodeling services and help guarantee your complete satisfaction. We know how important your home is to you and your family, so we don't take any job lightly. And our Topeka remodeling contractors will always maintain a clean and safe work environment, so that your home is kept as liveable as possible during our work.
Our Professional Topeka Remodeling Contractors
All of our Topeka remodeling contractors are licensed, insured, and professionally trained, so we can guarantee quality, professional work at every job we perform. Regardless of the size or scope of the job, we'll work to make sure that you are completely satisfied with the job, down to the smallest details. Your home is one of the most important things in your life, and it's certainly one of the largest investments. We'll help you transform that home into a place that you and your family can enjoy and love even more.
During any remodeling project, parts of your home are inaccessible to you and your family. And often, it's the parts of your home that you use the most, especially during a kitchen or bathroom remodel. It can be difficult to not have access to these for any extended period of time. So our Topeka remodeling contractors work to get the job done as quickly as possible. However, we'll never sacrifice quality workmanship in favor of a speedy job. We'll make sure there's a perfect balance of speed and quality at every single job.
Quality Specialized Remodeling Services
Passow Remodeling is a member of the National Association of Home Builders, the Topeka Home Builders Association, and the Topeka Professional Remodelers Council. So we consider providing high quality remodeling and building services to be a responsibility.
Our Topeka Remodeling Services Include:
Kitchen Remodeling
Bathroom Remodeling
Basement remodeling
Room Additions
Tile Flooring
Painting
Roofing
Siding
Window Replacement
Green Remodeling
Aging-In-Place
Handyman Services


We also provide "Green" remodeling services, as well as Aging-In-Place services. As Certified Green Professionals, we can help make your living space more environmentally friendly with sustainable materials, energy efficient products, and resource conserving fixtures. Your home will be healthier and safer. And if you or a family member are entering old age, we can help you maintain independence and stay living at home with our Aging-In-Place services. We'll help you design a home that's completely accessible and safe as you mature, so that you can stay living in a familiar environment. Our specialized remodeling services can help you have the home that you need.
Kansas State Lead Safe Certificates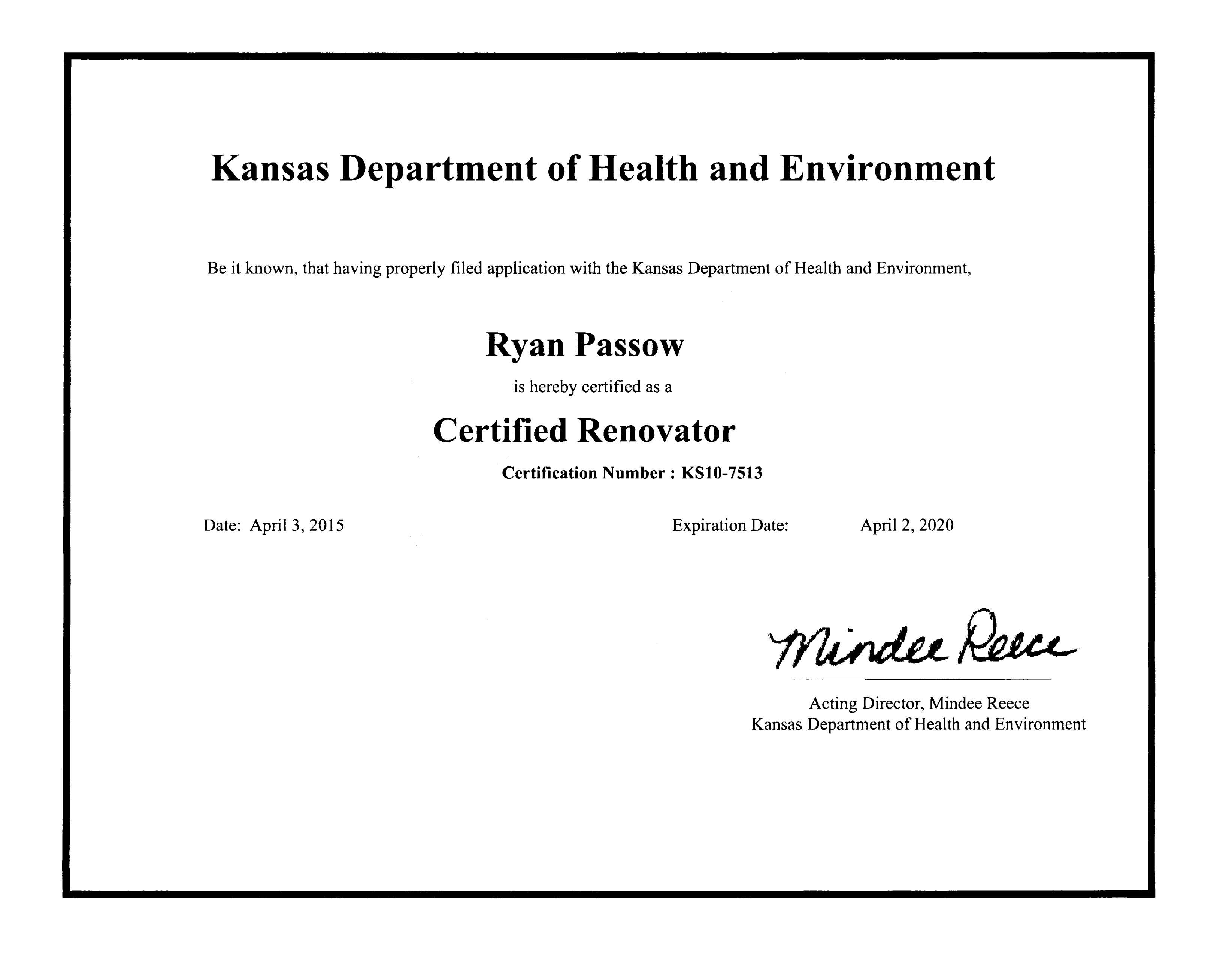 If you are looking for more information about a Lawrence & Topeka Remodeling Contractor then please call 785-221-1123 or complete our online request form.