Our Durable And Beautiful Lawrence & Topeka Siding Options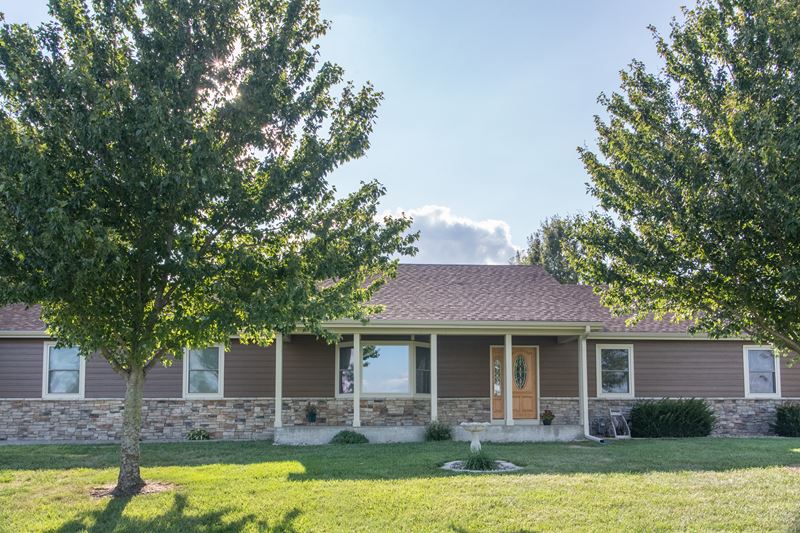 We have many beautiful and durable options for your Topeka siding at Passow Remodeling. Today's manufacturers have answered the consumer demand for better siding products.
Whether you love the look and style of real wood siding materials or you are interested in a more durable option, you'll have plenty of choices in quality materials.
Browse our siding information and give us a call to see why so many in the Topeka and other areas of Kansas choose us time and again as their favorite home Topeka Remodeling Contractor.
Siding Style Options Include:
Traditional Clapboard Siding
Lapped Horizontal Siding
Board & Batten Siding
Vertical Siding
Shake Wood Siding
Faux Stone Siding
Faux Brick Siding
Fiber Cement Siding
Fiber cement siding offers a great alternative to cedar wood siding and Masonite. It is a more durable and longer lasting siding option that is comparable in price.
Fiber cement siding has quickly become the most used siding option due to it's advantages in easy maintenance and durability.
This siding option comes with a factory finish or a primed finish that is ready for painting. The factory finish color is more durable than any painted finish.
Tough Fiberglass Siding
If you want something stronger and harder than fiber cement for the exterior of your Topeka home, fiberglass siding is a great option. It weighs about one-third less than fiber cement so it is easier to handle, yet is less durable to damage.
Fiberglass is water resistant and come in brands that require no caulking, not like fiber cement. This siding routes rainwater away from the house and doesn't sag.
Durable Vinyl Siding
New technologies in manufacturing make today's vinyl siding much more durable than ever before. It has advanced in construction as an engineered product made primarily of polyvinyl chloride resin (PVC).
Vinyl Siding is co-extruded which gives it resistance to the breakdown of UV light and pigment fading. Darker colors are available today as they don't fade as quickly as they used to with the old manufacturing process.
If you want the look of natural stone siding such as slate or stacked stone, you can find it in vinyl siding options. Shaker wood or cedar wood styles are also available. You no longer need to think of vinyl siding only in traditional wood lap styles.
Natural Wood Siding
Whether it's shake wood, lap siding, clapboard, board and batten, or vertical siding that interests you, all natural wood is a beautiful choice.
Cedar and Redwood are favorite siding options for many homeowners in the Topeka, Kansas area. Whether you have a bungalow, Cape Cod, or cottage architectural style, wood siding offers you the rich, natural look you are going for.
Wood siding options offer you a dressed-up or dressed-down look. Casual or contemporary homes are equally stunning with this siding option.
Premium Aluminum Siding
Aluminum siding is making a comeback in the market due to premium materials and manufacturing. Weather resistant aluminum is one of the most affordable siding options and is very easy to care for.
There are many options in color for an attractive, neat finish. For an affordable, worry-free durability and beauty you can count on, premium aluminum siding is the way to go.
Stucco Siding
Standard stucco siding has been known to last 50 years or more. It is an affordable, flexible, and easy material that offers you a beautiful exterior finish.
What's wonderful about stucco is the ability for the material to handle curves and angles in walls. It gives the exterior a softer finish that can be painted to any color.
Remember, stucco does better in dry climates unless it is protected with properly sealed and maintained. Repairs need to be made quickly to avoid more costly damages.
For all your Lawrence & Topeka Siding options, call our Passow Remodeling experts at 785-221-1123 or complete our online request form.