Dover Remodeling Contractor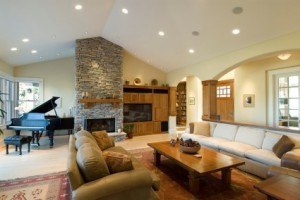 Our only goal at Passow Remodeling is to provide every one of our customers with the highest quality craftsmanship possible and the best there is in superior customer service. And the best way to give you the best service possible is to let you make the decisions. We work directly with each of our clients, and while we'll be there to provide our professional advice and opinions, we'll also do whatever it takes to guarantee that you're getting exactly the remodeling job that you needed. Your home is probably the biggest and most important investment you'll make in your life, so our Dover remodeling contractors don't take any job lightly. We may be the remodeling experts, but you are the only expert there is when it comes to your home, so we'll do whatever it takes to make sure that the project stays in your hands.
All of our Dover remodeling contractors are licensed and insured professionals. So when you hire us, you'll know that you're working with a courteous, respectful, and knowledgeable expert. We have a commitment to quality work and superior customer service, and we'll do whatever it takes to make sure you're 100% satisfied with our remodeling services. Whether you're adding a completely new room to your home or just a need a new coat of paint, we'll be ready and eager to help.
Call us today to schedule your appointment, and we'll be looking forward to starting your project with you.
Dover Kitchen Remodeling
One of the best ways to immediately raise the resale value of your home is to remodel kitchen, and it's also the best way to get more enjoyment out of your home. Most homeowners will wind up spending the majority of their time at home in the kitchen. It's where you cook and eat, socialize over coffee, and, of course, where you'll do a good amount of your cleaning. So the kitchen easily becomes the heart of your home. And our Dover Kitchen Remodeling contractors can work with you to design a kitchen that will enhance your life. We can create a space that's easier to keep clean and organized, more of a joy to cook in, and more comfortable and attractive. We'll help you design a kitchen that's perfect for you and your family, as well as your budget.
Dover Bathroom Remodeling
Thanks to a poor use of space, lack of ventilation, or faulty plumbing fixtures, your bathroom can easily turn from a place of comfort and solitude into a source of frustration. Our Dover Bathroom Remodeling contractors can help you create a bathroom that's as comfortable and relaxing as you need it to be. We can help you completely redesign your bathroom to create a modern, upscale space with all of the amenities you can imagine. Or we can help you upgrade your current bathroom, using new fixtures, flooring, or cabinetry to enhance the space while retaining its charm.
What Dover Homeowners Are Saying About Us
Passow Remodeling is Rated: 5 / 5
based on these 1 happy customer reviews.
---
"What I appreciated the most when assessing my home, is his candidness, and willingness to include my ideas. He's very much like all of you – straight to the point, empathetic, honest and realistic. He allowed me to express both wants and needs for my home as I take care of my Mom, who has an aggre "

– Mr. Satisfied Dover, KS | Rated: 5/5
---
If you are looking for a Dover Remodeling Company then please call 785-221-1123 or complete our online request form.