Silver Lake Remodeling Contractors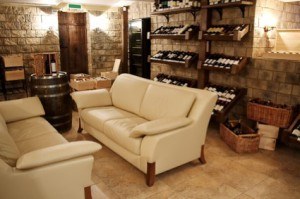 Our only goal at Passow Remodeling is to consistently provide our clients with highest quality remodeling services possible and the most reasonable rates available. And the best way to ensure that you get the best services possible is to ensure that they're the services you set out for in the beginning. So our Silver Lake remodeling contractors will always give you our professional opinions and collaborate with you, but we work directly with you on every project and we'll always leave any major decisions up to you. The way we see it, we're the remodeling experts, but you're the only expert there is when it comes to your home. And we'll do whatever it takes to be respectful of your home, keeping it as comfortable and liveable as possible during the project. We know how invasive remodeling projects can be, so we'll always keep a clean, safe workspace, and make sure it's as sequestered as possible.
Regardless of the size or scope of your remodeling project, our Silver Lake remodeling contractors will be ready any eager to provide you with the best service and craftsmanship available. We know your home is extremely important to you and your family, so we take every job we perform very seriously. As members of the National Association of Home Builders, Topeka Home Builders Association, and Topeka Professional Remodelers Council, we are experienced and qualified to provide Topeka homeowners with quality craftsmanship.
Call us today to schedule your appointment, or to simply as any questions you have about the services we provide, and we'll be looking forward to working with you.
Silver Lake Kitchen Remodeling
Your kitchen is where you wind up spending the majority of your time at home. It's where you cook, eat, socialize over coffee—and, of course, your kitchen is where you'll end up doing a good chunk of your cleaning. Which means that your kitchen becomes a sort of centerpiece in your home. So a professional kitchen remodel can immediately raise your home's resale value. But it will also improve your quality of life. Our Silver Lake Kitchen Remodeling contractors can give you a kitchen with more space to cook and prepare food, one that's easier to organize and more attractive. We'll help you create a space that's more liveable and more valuable.
Silver Lake Bathroom Remodeling
Your bathroom should provide you with comfort, relaxation, and solitude. But often, thanks to a lack of ventilation, or faulty plumbing fixtures, or even just a poor use of space, your bathroom can be a huge source of frustration. Our Silver Lake Bathroom Remodeling contractors can work with you to design a bathroom that's perfect for you, your family, and your home. We'll work with you to determine which design and amenities will be best for you, your family, and your budget. Then we'll make sure it's perfectly put together.
What Silver Lake Homeowners Are Saying About Us
Passow Remodeling is Rated: 5 / 5
based on these 1 happy customer reviews.
---
"Great job on the ceiling! Sandra really likes it. You are our man for any future work. Thanks."

– Mr. Steve Silver Lake, KS | Rated: 5/5
---
If you are looking for a Silver Lake Remodeling Company then please call 785-221-1123 or complete our online request form.