Lawrence & Topeka Room Additions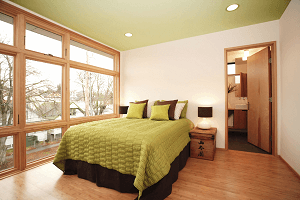 Adding a room to your home is a complex, difficult job, but it's one of the most rewarding and almost always results in a great improvement. Additions can increase your home's resale value and enhance your quality of life. Of course, you'll need to hire a professional with the experience and expertise to properly execute the job.
Our Topeka room addition specialists have a commitment to quality, and we'll work directly with you throughout the process to ensure that you're receiving the highest quality workmanship and professional service possible. We'll provide you with completely personalized and customized service, and the best possible work at the most reasonable rates.
If you need more space in your home, or you need to upgrade your home for any reason, a Topeka room addition is your best move. An added room will completely change your entire living space. And with our help, you're guaranteed that will mean your home will be transformed into a place that you love to spend time in even more. Home additions will provide extra living space for a fraction of the cost of moving into a larger home. Some of our common room addition projects include:
Playrooms
Sunrooms
Master Suites
Dens
Studios / Studies
Mudrooms
Topeka Room Addition Design
Our Topeka room addition contractors focus on both the design and construction of your project, and we work to provide each of our customers with highly individualized services. We work directly with every one of our customers on the design of any room addition, so that the final product is exactly what you had in mind. And you can count on it being professionally designed, as well as perfectly executed. We know how important your home is to you and your family, and we know what a big decision any home addition can be. So all of our remodeling jobs are taken very seriously, and we'll settle for nothing less than the best when it comes to the quality of our work.
Topeka Room Addition Construction
No matter what size or type of home addition or extension you're looking for, our Topeka room addition contractors can handle the job. We can build a room addition, or add multiple rooms to your home. While this is usually a costly option, it will also bring a great return on investment, as it significantly raises the resale value of your home. Or we can perform smaller extensions, which simply make a room in your home larger. No matter what type of addition you're looking for, our professionals will be ready and eager to work with you on making the idea a reality.
If you are looking for Lawrence & Topeka Room Additions then please call 785-221-1123 or complete our online request form.