Rossville Remodeling Contractors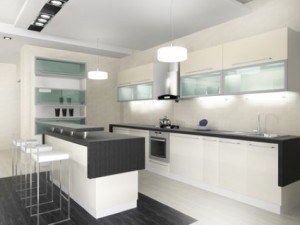 At Passow Remodeling, it's our goal to provide every single client with the highest quality craftsmanship there is at the most reasonable, fair prices. And the best way to give you the best service possible is to let you make the decisions. We'll work with you directly, offer our professional advice and opinions, and do whatever it takes to make sure that you're remodeling project is completed exactly the way you want it. Your home is probably the biggest and most important investment you'll make in your life, so our Rossville remodeling contractors don't take any job lightly. From the initial concepts and design, through to the completion of the project, we'll be your collaborators, and we'll ensure that you receive the best service possible.
All of our Rossville remodeling contractors are licensed and insured professionals. So we can always guarantee that you'll be working with a courteous, respectful, and knowledgeable representative. We have a commitment to quality work and superior customer service, and we'll do whatever it takes to make sure you're 100% satisfied with our remodeling services. Whether you need a complete room addition or are just looking for a new coat of paint, our professionals will be ready and eager to assist you.
Call us today to schedule your appointment, and we'll be looking forward to starting your project with you.
Rossville Kitchen Remodeling
Remodeling your kitchen is one of the best ways to immediately raise the resale value of your home, and it's also a great way to turn your home into a better place to live. Most homeowners will wind up spending the majority of their time at home in the kitchen. It's where you'll prepare food, socialize with friends and family, and, of course, where you'll do a good amount of cleaning. So the kitchen easily becomes the heart of your home. Our Rossville Kitchen Remodeling contractors can work with you to design the perfect kitchen. We can create a space that's easier to keep clean and organized, more of a joy to cook in, and more comfortable and attractive. We'll help you create a kitchen that's perfect for you and your family, and for your budget.
Rossville Bathroom Remodeling
Thanks to a poor use of space, lack of ventilation, or faulty plumbing fixtures, your bathroom can easily turn from a place of comfort and solitude into a source of frustration. Our Rossville Bathroom Remodeling contractors can help you make sure that your bathrooms are as comfortable and relaxing as they should be. We can help you completely redesign your bathroom to create a modern, upscale space with all of the amenities you can imagine. Or we can help you update an older bathroom, giving you new fixtures, flooring, and cabinetry, while still retaining the quaint charm of an older design.
What Rossville Homeowners Are Saying About Us
Passow Remodeling is Rated: 5 / 5
based on these 1 happy customer reviews.
---
"Your workers Cody and Brian did a wonderful job here on our project. They cleaned up very thoroughly when they finished work. They were also very cordial and considerate workers. Please give them special note of appreciation."

– Mr. Larry Rossville, KS | Rated: 5/5
---
If you are looking for a Rossville Remodeling Company then please call 785-221-1123 or complete our online request form.