Looking for a Dedicated Remodeling Contractor in Lawrence?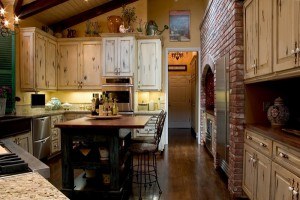 Find a decent remodeling contractor isn't always easy to do. There are a lot if the Kansas area that love to cut corners by using cheaper products. These products are so cheap that they won't even hold up for 10 years. This is why it's good to call Passow Remodeling.
Our team treats all our clients the same. We offer the best in craftsmanship and also design each project with customized solutions. When you come to us, you're getting the best in remodeling as well as the very best in product.
Lawrence Kitchen Remodeling
Your kitchen is the general meeting place of the home where the family sits and enjoys meals together while spending quality time with one another. If that is long gone, then let us help bring it back through Lawrence Kitchen Remodeling.
Remodeling the kitchen starts with a simple idea such as what you want in it. From there, we draw something up and incorporate it to you. If approved, we then start the construction process which could take months depending on how much you want done.
Things past homeowners have changed in their Lawrence kitchens
Countertops – Countertops come in lots of varieties and offer an updated appearance of a once dull looking kitchen.
Floors –Over time, floors will start to lose their glossy shine. Instead of paying to have them buffed out, replace them with a more modern looking floor.
Walls – A little bit of fresh paint can go a long way. If your walls are starting to show age and have food stains on them, then find a good interior paint.
Lighting – Lighting can make all the difference in the kitchen. It can offset the appearance of your floors, appliances or anything else.
Countertops – New countertops come in variety. These varieties are, but not limited to: granite, stone, stainless steel, tile, laminate and more.
Appliances – New appliances are more energy efficient. You'll be able to save money and have better working appliances.
Lawrence Bathroom Remodeling
Your bathroom is one of the most trafficked rooms in the home. It takes quite the beating as every member of your family visits it at least once per day. If your family is large in numbers, then create more space in there through remodeling.
Remodeling it can also take away that nasty mildew stained that you through was trapped in. Replacing that old carpeting with laminate is one of the wisest decisions that you've made. For more details on the type of flooring to have installed, contact our Lawrence Bathroom Remodeling pros today at 785-221-1123.
Reasons to have your bathroom remodeled
Handicap accessible
Modernize it
Enhance the looks
Eliminate mold & mildew
You'll find lots of excuses as to why you want your bathroom remodeled. In order to have that picture perfect bathroom, you're going to need a reputable remodeling contractor. We have all that you're looking for and more at Passow Remodeling.
Lawrence Kitchen Remodeling
---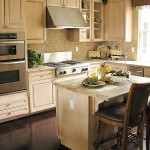 There are a lot of details involved in kitchen remodeling. This is why it's always best to hire a Lawrence remodeling contractor who is able to manage the project for you. That way, you can relax and enjoy the process. With Passow Remodeling, you'll be able to rely on our years of experience in the industry.
---
Lawrence Bathroom Remodeling
---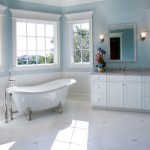 If your bathrooms aren't exactly pleasing you, there is a lot that can be changed. Some bathrooms only need a facelift to update the style and some need to be completely renovated. Have you thought about how much of the space you would like to remodel? Do all your bathrooms need remodeling or just one? Bathroom remodeling projects can be small, average, or large. Either way, Passow Remodeling is interested in helping you complete the project.
If you are looking for a Lawrence Remodeling Company then please call 785-221-1123 or complete our online request form.